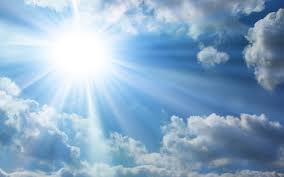 Here at Skin Fitness we can never stress enough to our clients on how important it is to protect your
beautiful skin from sun damage. It is so important because inappropriate sun exposure will speed up your
skin's aging and destroy all that you do to keep your skin healthy. Our lead aesthetician Suzie has answered
some questions directly for our clients to keep in mind this summer here in the Las Vegas desert.




Straight from Suzie:

What are some ways to protect your skin from sun damage?

Always wearing sun protection should be a part of your normal daily skin care regimen. Even on overcast
days it's important to protect yourself from the unseen rays of the sun.

Aside from a good SPF, what are some ways you recommend to protect your skin but still get that golden
glow?


Wearing a hat, longsleeve tops, and trying to avoid direct sun exposure are wonderful ways to protect your
skin above and beyond your daily SPF. If you are still needing that bronzed boost, self tanners have
improved greatly and provide a beautiful glow without causing damage to the skin.
***
Have a question about your skin care?
We are always here to help! Ask us anything ANYTIME!

Send us an email by CLICKING HERE!