Welcome to Skin Fitness by Jamie Lee Metz
   Facials, Waxing, Skin Care, Laser Skin Tightening, Hair Removal






Winner of the 2014 Best Spa Award for Image Skin Care, the skin care company of the Miss Universe Pageant.
At Skin Fitness by Jamie Lee Metz, we offer the perfect fusion of the clinical and the luxurious in facials, waxing, skin care, hair removal and laser skin tightening treatments. In conjunction with Dr. Andrea Fong and Dr. Scott A MacLeod, our highly trained Skin Fitness Experts™ overseen by owner and respected Master Aesthetician, Jamie Lee Metz, will help you achieve the results you desire.
We love to pamper by going above and beyond and creating extraordinary experiences for our clients. Skin Fitness by Jamie Lee Metz
---
Our own Jamie Lee Metz appeared on the Fox 5 MORE Show giving great summertime skin care beauty tips!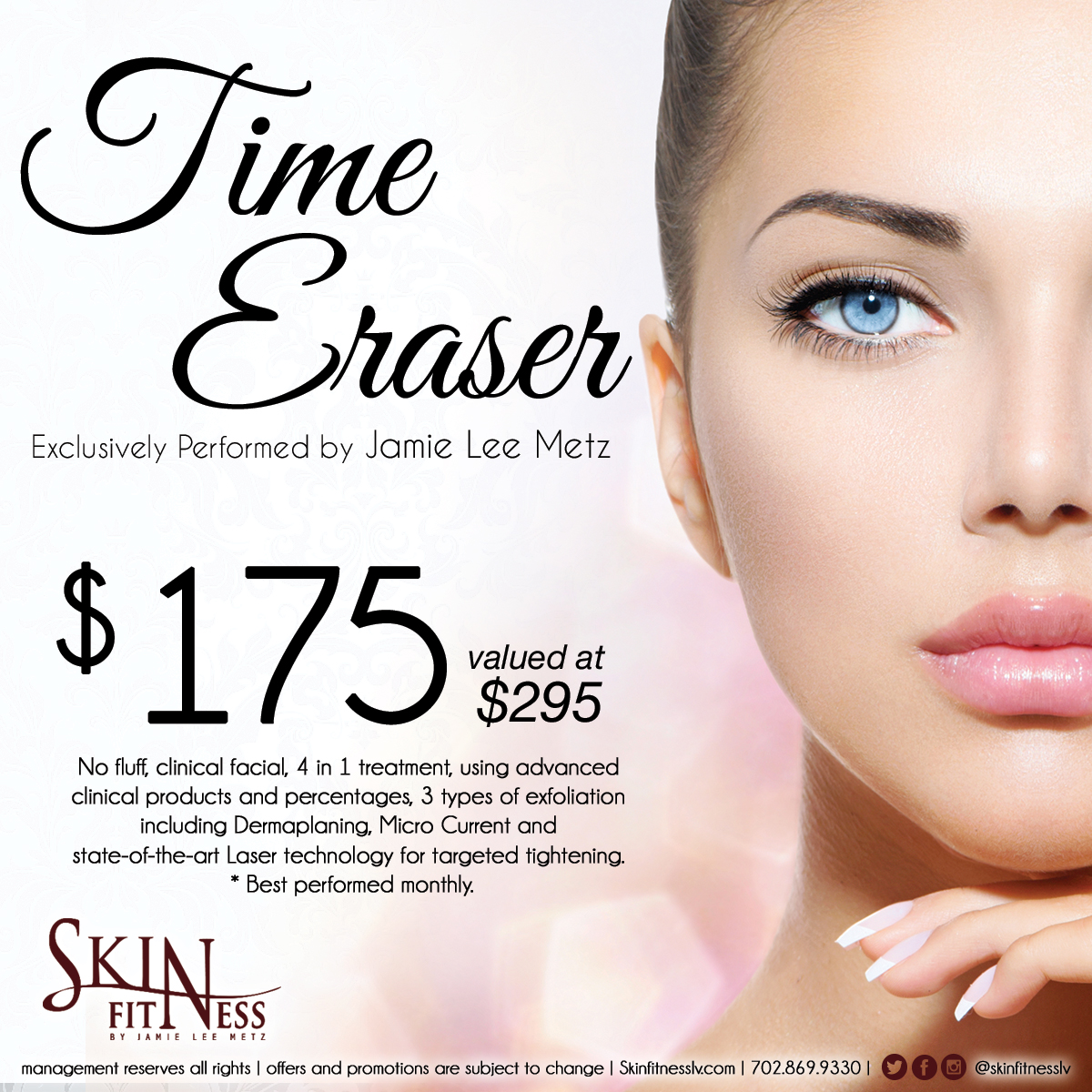 Time Eraser
A Jamie Lee Metz Exclusive 
Back To School Special
 Regular Price $295.00
Skin Fitness LLC, by Jamie Lee Metz
7180 Cascade Valley Ct. Ste. 200
Las Vegas, Nv. 89128
702-869-9330